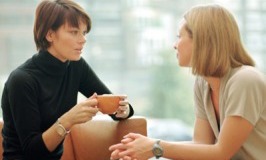 Areas of Counselling – Individual, couples, family and group
Abuse (physical, sexual, spiritual, financial, psychological and emotional)
Anger management
Addictions (drugs and alcohol, sexual addiction, gambling)
Infidelity issues (preventing and healing from infidelity)
Depression and anxiety
Self-esteem and self-identity issues
Improving communication skills to enhance relationships
Improving coping skills
Relationship transitions
Building healthy relationships
Solution focused and interpersonal strategies in repairing and/or building relationships
Marriage preparation and compatibility
Parenting issues
Parenting during separation and divorce
Blended families
Spiritual Awareness
Exploring spiritual and faith issues
Making moral and ethical decisions
Applying spiritual concepts in everyday life
Strategies for living out your faith in your personal and professional life
Reasons to consider a Life Coach or Counsellor:
Do you need an objective point of view to sort out problems and make decisions?
Are you overwhelmed by life's circumstance and your usual coping skills are not enough?
Do you need to raise your self-esteem?
Have you reached a point where you need to move past hurts, relationships or trauma?
Do you want to improve your relationships, communication skills or other areas of personal growth?
Are you tired of repeating the same mistakes and want to learn new ways to live your life?
Do you need a place to discuss confidential issues that are too intimate to discuss with family or friends?