Wendy has been married for 36 years and has three grown children, 4 dogs and 3 cats. She has over 10 years of experience as a counsellor and has worked for a number of social service agencies. Prior to entering the mental health field, Wendy's background was in business and financial management.
Raising children while maintaining a successful marriage combined with management and counselling experience provides clients with a wealth of knowledge about parenting, healthy relationships, conflict resolution, goal setting, and communication skills.
Wendy grew up in a dysfunctional home with a mother that suffered from an undiagnosed personality disorder. Although her mother did the best she could, life at home was painful, chaotic and unsafe.
As a teen, Wendy turned to drugs and alcohol to numb the emotional pain.  She was further traumatized after being raped at 17 years old and experiencing 2 more attempted rapes.  These traumatic experiences affected the decisions she made and the way she viewed the world.
Several years after getting married she entered therapy and began a journey of healing.  Years later her faith and passion to help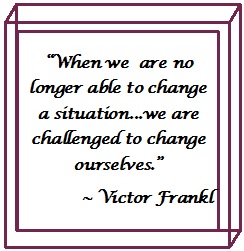 others led her to return to school part-time in 2002, eventually completing a Master's degree in Counselling Psychology.
Wendy understands how difficult life can be and how emotional pain affects your choices and relationships.  She knows that facing your pain, learning from your experience and developing the skills to make changes will improve your life and relationships.
Wendy is a Registered Provisional Psychologist and is working on the 1600 supervised hours required to be fully registered.